Duart Castle Needs Your Help!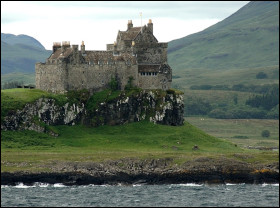 Duart Castle, or Caisteal Dhubhairt in Scottish Gaelic, is the ancestral home of Clan Maclean. It was built in the 13th century and was restored by Sir Fitzroy Maclean, the 26th Chief of the Clan MacLean, in the early 1900s.
Duart Castle is in need of work to preserve it for future genetrations. As the home of Clan Maclean, the importance of Duart Castle cannot be overstated. Although work is underway, Sir Lachlan Maclean, 28th Chief of Clan Maclean, cannot afford the expense of the major repairs the castle still needs.
To help pay for the repairs and restoration work on Duart Castle, a fund has been created to allow Macleans (no matter how they spell their name), and other people interested in preserving this important piece of Scottish history, to contribute to the cost of the work.
You donations, no matter how large or small, will be appreciated. For further information, and to donate, visit the Duart Castle restoration fund appeal page.
This page also has a brief history of the castle, and more information on the work that has been completed, and the work that is still required to ensure its future.

---
A Message From Our President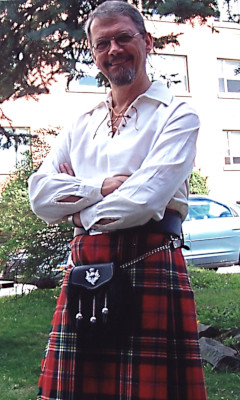 A warm welcome to new and returning visitors to Clan Maclean Atlantic Canada. Be sure to browse through our site using the menu on the left including our Facebook page. Our site has many interesting features that I feel certain you will enjoy, including "About Clan Maclean", "History and Places", of course, the "CMAC Store" and others.
Our immediate geography covers Atlantic Canada but we are also proud to include members from right across Canada, a number of U.S. states and as far away as New Zealand. We become very active in summer with involvement in many Scottish festivals, Highland Games and other events.
We have also enjoyed a partnership with the Clan Maclean Heritage Trust, based in Scotland, where we have showcased and helped to preserve and promote local and regional Maclean history and traditions.
If you are interested in your Maclean (with its many spelling variations) roots and heritage, please join us (membership page in left menu) and explore this ancient clan and its intriguing history. Did you know that the Clan Maclean green hunting tartan was the oldest registered tartan in the world!
We look forward to meeting you.
Slainte,
George MacLean, President
---
Help our site grow! If you have any pictures, history, or other information that relates to Macleans in Atlantic Canada that you would like to share, please email the webmaster. Also looking for photos of MacLean places (of any spelling variant!) in Altantic Canada for the new "MacLean Places In Atlantic Canada" photo section.