Welcome to Clan Maclean Atlantic
---
Help Save Duart Castle!

Duart Castle, the home of Clan MacLean, is in need of repair in order to save it for future generations. The main concern is water penetration into the castle.

You can help save Duart Castle by making a donation to the restoration fund.
Click here for more information
---
A Message From Our President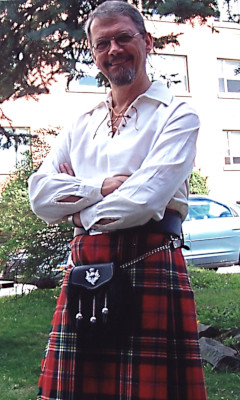 Hello Clan Maclean Members!
Welcome to our Clan MacLean Atlantic Canada Website.
Our association roots are here in Atlantic Canada. However we do have members from across Canada so we are truly a national organization. We are fortunate as well to have members from several US States.
Our CMAC annual meeting was held on October 18, 2014 in Truro. I was elected President of CMAC for a two year term. One of the objectives for the past year was the revision of our CMAC Constitution which was approved at our AGM. A follow-up project is the revision/updating of our By-Laws to be in concert with our Constitution.
I look forward to sharing the next 2 years with you in our general activities:
Attending Highland Games in the Atlantic region.
A major objective this year is to support the fundraising initiative that will support the essential renovations for our Duart Castle.This is being spearheaded in Canada by our member, Ian Maclean, pp. The latest issue of our quarterly newsletter, The Banner, focuses on our beloved Castle on the Isle of Mull.
Another intiative is planning for the 100th Anniversary celebration of The New Brunswick MacLean Kilties Regiment in 2016.
If you are looking for a Maclean momento for your Christmas shopping, please check out our Maclean website for a variety of Maclean/MacLean items for purchase.
Sincerely,
Andrea MacLean-Holohan
October 30, 2014
---
Help our site grow! If you have any pictures, history, or other information that relates to Macleans in Atlantic Canada that you would like to share, please email the webmaster. Also looking for photos of MacLean places (of any spelling variant!) in Altantic Canada for the new " MacLean Places In Atlantic Canada" photo section.