Celebrating The Clan Maclean
by Ian MacLean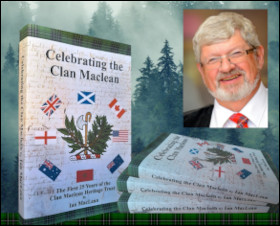 Ian's exciting new book tells the stories behind the places, people and events which illustrate how Macleans have made an impact worldwide. Click here for more information.
---
Duart Castle Needs Your Help!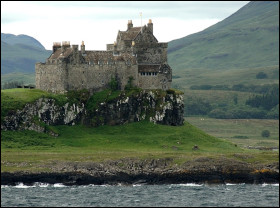 Please click here for more information about Duart Castle and how you can help preserve Clan Maclean's ancestral home.

---
A Message From Our President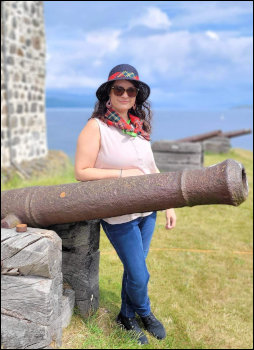 I would like to extend a warm welcome to all the new and returning visitors to our Clan MacLean Atlantic Canada website. We are proud to have members from across Canada, some American states and as far away as New Zealand, although much of our membership reside in Atlantic Canada.
We welcome members with all spellings of MacLean, I believe as many as 23 and counting as well as all members of various related septs with great interest in learning more about their roots and ancestry in this ancient Scottish clan. We are proud of our history of leaders, warriors and poets through all those years of history. Our website is a great resource for searching these facts through time. Neat fact, the green MacLean hunting tartan was the first tartan registered in Scotland.
We have a valued partnership with the Clan MacLean Heritage Trust based in Scotland in showcasing and helping preserve local MacLean history and traditions. We also regionally work to recognize MacLean involvements significant in our local history such as the MacLean Kilties from New Brunswick in the first great war as well as a project at Blacks Harbour in partnership with the Heritage Trust.
We look forward to meeting new potential members as well as current members at the various Highland Games through the summer season. Please click on our various tabs and learn more about our and your history. Our gift shop tab highlights many items as well as books of historic significance to Scotland and our clan.
Slainte,
Larry McLean
---
Help our site grow! If you have any pictures, history, or other information that relates to Macleans in Atlantic Canada that you would like to share, please email the webmaster. Also looking for photos of MacLean places (of any spelling variant!) in Altantic Canada for the new "MacLean Places In Atlantic Canada" photo section.